Local Experience, Timeless Stability, Generation-Driven
As a third-generation building company, we care about our work and the people we work with. Starting as a father-son carpentry team based in Sacramento, Riddio Construction was officially incorporated in 1985. Riddio Construction specialized in finish carpentry, and the artistry and craftsmanship that went into the work were passed down through generations.
Riddio Construction pivoted to specializing in door and window services in the 1990s. Riddio Door was born but continued to keep services in-house. All delivered products would be installed by employees. That way, the work would always be controlled and quality-maintained.
Soon, the company moved operations to Sparks, Nevada where we currently have a state-of-the-art showroom so contractors and builders can choose the doors and windows for their projects. While the products may have changed over the years, the service and craftsmanship have stayed the same.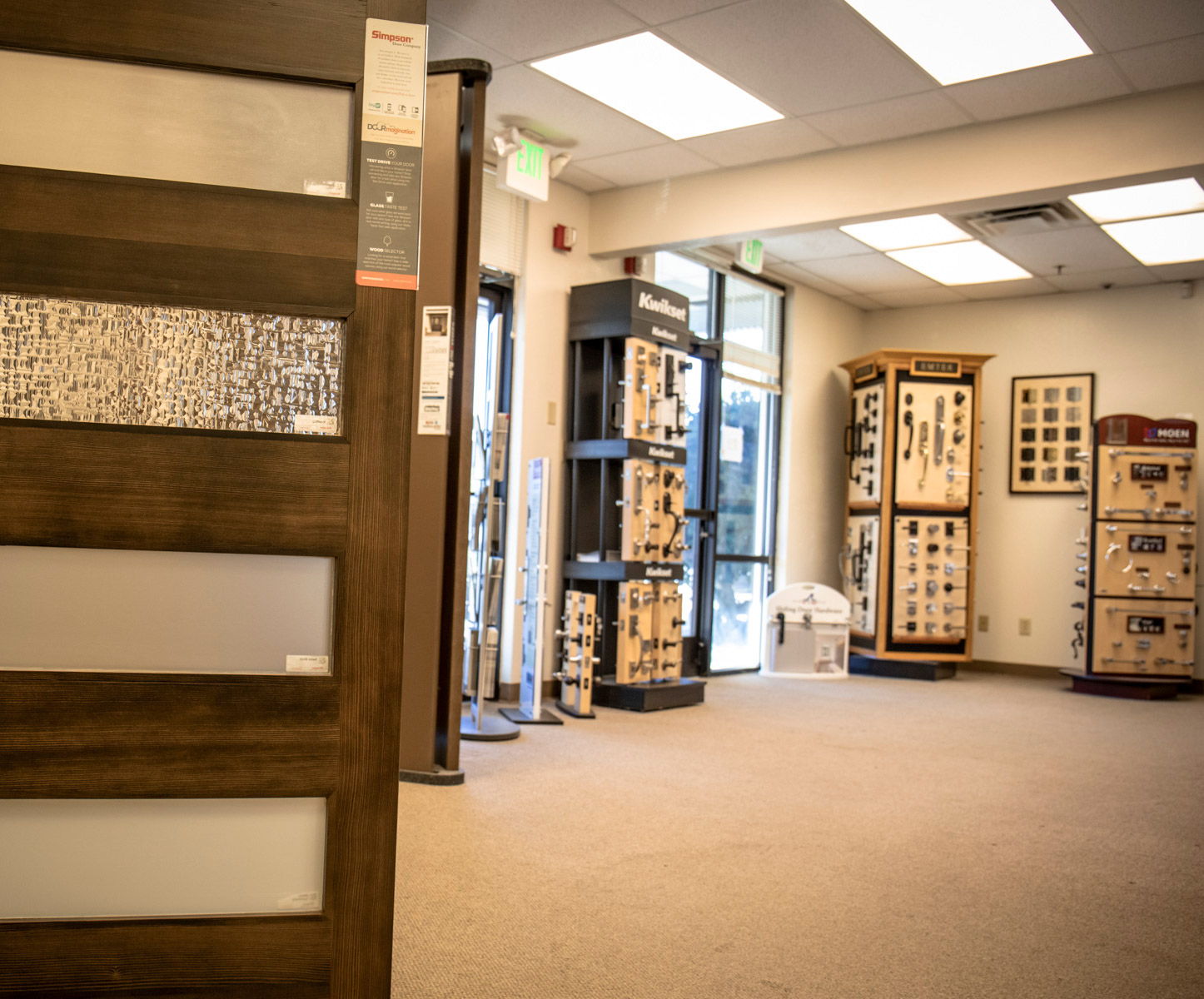 Based in craft, committed to quality service.
Meet the Team
Jim Riddiough
President/CEO

Jim Riddiough has worked in the construction industry for over 40 years. As a teen, he spread doors on jobsites for his father's company. Later, the two formed a partnership, Riddio Construction Co. Inc., that served the greater Sacramento area until 2012. Jim bought out his father's interest in 2001 and continued to grow the business, opening satellite offices in Visalia, CA and Reno, NV. After the recession of 2008, Jim scaled the business and eventually chose to focus solely on the Reno market.
Doing business as Riddio Door – Windows and More, the company serves the Reno, Sparks, and Tahoe markets. As President and CEO, Jim oversees all aspects of the business alongside General Manager, Lynn Freestone.
Jim is an expert in both product and installation of doors, windows, mouldings, and hardware. He is a skilled carpenter and perfectionistic builder whose art is constructing aesthetically harmonious homes with exceptional interior finishes.
In addition to overseeing Riddio Door, Jim is frequently asked to consult on custom home projects, working with general contractors and subcontractors to ensure all aspects of the project run smoothly. His reputation precedes him with decades of successful business relationships in the industry.
When Jim is not reviewing budgets or walking job sites, he can be found in the great outdoors, fishing, hunting, cycling, and skiing with friends and family. He is a commercial pilot and flight instructor and is in continuous pursuit of new interests and personal development. Jim is a student of music and guitar and hopes to one day front whichever rock band from the seventies needs a new lead guitarist!
Lynn Freestone
General Manager
Lynn stumbled upon the door business when he was just 19 years old. He started his career at Home Lumber where he cut casing, made deliveries, learned how to run a door machine, and assemble doors. His ambition and strong work ethic helped him move up to become the shop foreman where he learned blueprint takeoffs and how to estimate jobs.
After eight years at Home Lumber, Lynn launched the door department at Logan Lumber. After 15 years of spearheading the door efforts at Logan, the business was acquired by BMC West. Lynn continued with BMC West as the Location Manager for Door Operations.
In 2009, after BMC West exited Nevada, Lynn teamed up with Jim Riddiough and opened the
Sparks location of Riddio Door Windows and More. Together, they've grown the business over the past 11 years from three employees to 32 employees and have set the bar for door and millwork sales and installation in the Sparks / Reno area.
When he isn't busy making sure Riddo runs smoothly, he can be found exploring the Reno/Sparks/Tahoe area with his friends and family.
Cindy Filsinger
Inside Sales/Millwork Specialist

As an Inside Sales and Millwork Specialist for Riddio Doors, Cindy sees projects from both sides. She knows what quality work looks like, and can sell Riddio's quality products to the right customers while maintaining valuable relationships. With 39 years of experience in the door industry, Cindy knows how to get things done right.
Cindy makes sure that Riddio customers are well taken care of and that orders are produced and delivered on schedule. She always greets walk-in clients with a smile and the Riddio team knows they can count on Cindy.
When Cindy isn't making sure everything is running smoothly at Riddio, she is spending quality time with friends and family. Little known fact: Cindy is part of the High Desert Harmony Chorus and the Ransom Notes Quartet!
Wende Haeger
Receiving Clerk/Accounts Payable/Customer Service Representative

Wende is in charge of making sure inventory is received and managed, including posting and receiving new deliveries. That takes a lot of organization! However, with a background in managing inventory for six different departments for Cabela's, Wende knows about keeping things organized.
Wende is great at multitasking, an important skill when switching between working with inventory, managing accounts payable, and helping customers. And customers are always excited to get Wende on the other end of the line with her stellar telephone rapport. Wende is a valuable part of the Riddio team!
When she isn't at work, she is spending time with her Labrador doggos out camping and refining her photography skills.
Dale Fritter
Millwork Specialist

As a Millwork Specialist at Riddio Doors, Dale makes sure that Riddio merchandise is delivered and installed on schedule. With 30+ years of experience in the door industry, Dale loves working with customers and with quality vendors and materials.
Reliability and stability are two important characteristics to Dale, and that shows in his work ethic and dedication to Riddio Doors. With considerable product and service knowledge, Dale's expertise is a valuable asset to Riddio Door.
When Dale isn't at Riddio, he can be found gardening, fishing, and generally spending time with friends and family.
Ken Bell
Installer/Field Manager
Ken is the glue that holds the Riddio Doors team together. As field manager he makes sure to schedule the right team for the right job and as installer he makes sure jobs are done well. Ken works side by side with everyone at Riddio Doors and helps with everything from the day-to-day scheduling, customer service, the actual installs, and quality control.

Just call him the door guru!
Ken has worked with interior trim work and cabinets for over 30 years. He's been with Riddio for 12 years and has seen the company grow. Before joining the team, he worked for BMC, Centerline Construction, and Lewis Homes. He knows the Reno construction world inside and out!
Not only does Ken bring decades of experience to Riddio, but he is also excellent at troubleshooting issues and prides himself on workflow. He loves his team and he loves to lead his team with the right amount of guidance.
When he isn't working with doors, windows, or trim, he can be found on Pyramid Lake wading after the infamous Lahontan cutthroat trout. It's his favorite thing to do!
April Garcia
Executive Assistant
April is Riddio Door's go-to account and insurance manager! Any questions regarding account or insurance details go straight to April who tackles logistics with ease. With over 20 years of experience in the construction industry, especially in Northern California and Northern Nevada, she knows our region and what details can't be overlooked.
April has been with Riddio Doors for 15 years and loves the rapport she has built with loyal customers and quality vendors.
When she isn't helping Riddio customers with their account or insurance needs, she is probably enjoying the sand and sun on a beach somewhere or packing and sending care packages to our troops overseas with The Blue Star Moms of Sacramento!


We are here for all your new door and window needs.